ALETTE BLANC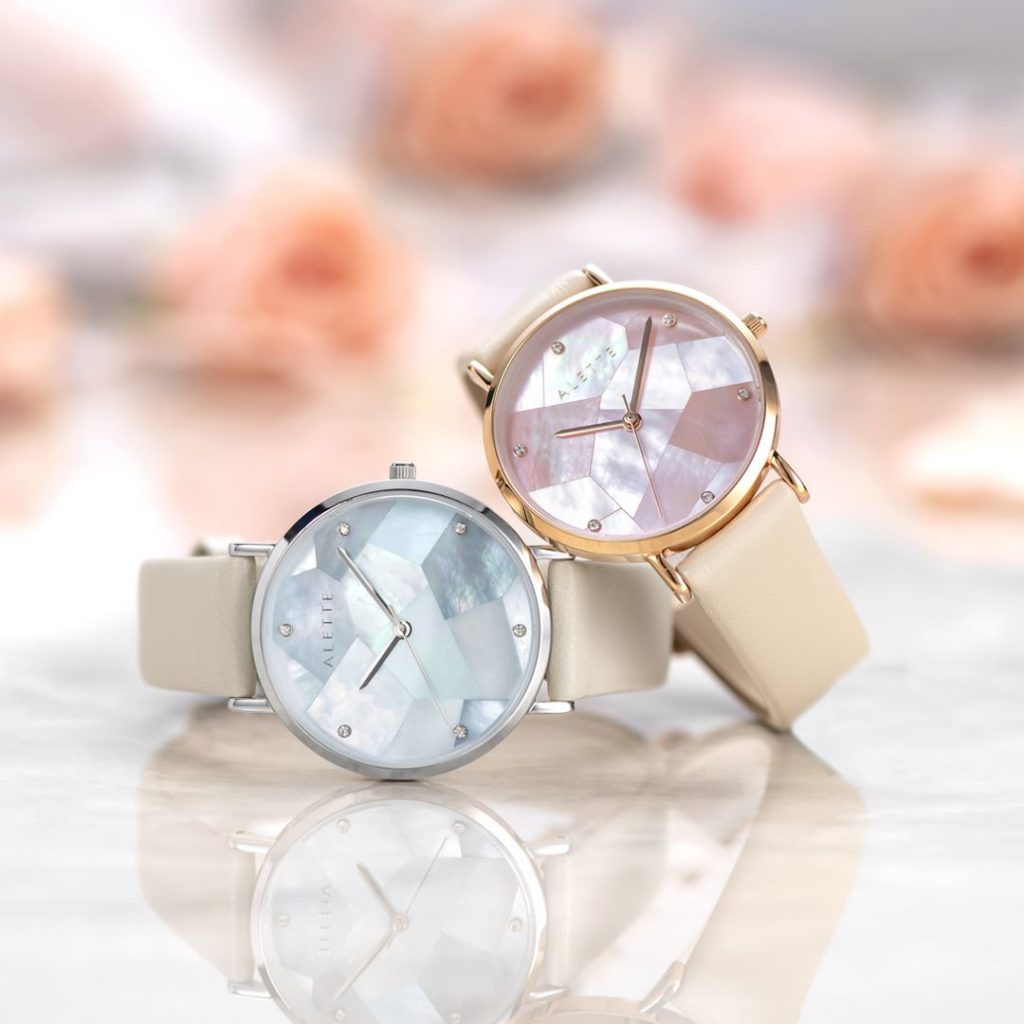 "ALETTE BLANC/アレットブラン"は、スワロフスキーを散りばめたジュエリーウォッチのブランドです。
洗練されたデザインとフェミニンな色使いの上質なレザーベルトで、なんでもない毎日を きらめきと一緒にさりげなくワンランクアップしてくれる時計です。
ワンタッチでベルト交換も可能だから、気分やシーンに合わせてコーディネートの幅がぐっと広がるのも嬉しいポイント。
普段使いでも、特別な日でも。
手元につけた瞬間から、華やかな時間が始まります。
ALETTE BLANC from Paris, France, is a jewelry watch brand inlaid with Austrian Crystal.
ALETTE BLANC naturally upgrades your daily life sparklingly with a sophisticated design and high-quality leather watchstrap of feminine colour.
It's easy to exchange a watchstrap which increases the range of combination depending on your mood or occasion.
Your time becomes bright as soon as you put on ALETTE BLANC regardless it is your special day or normal day.